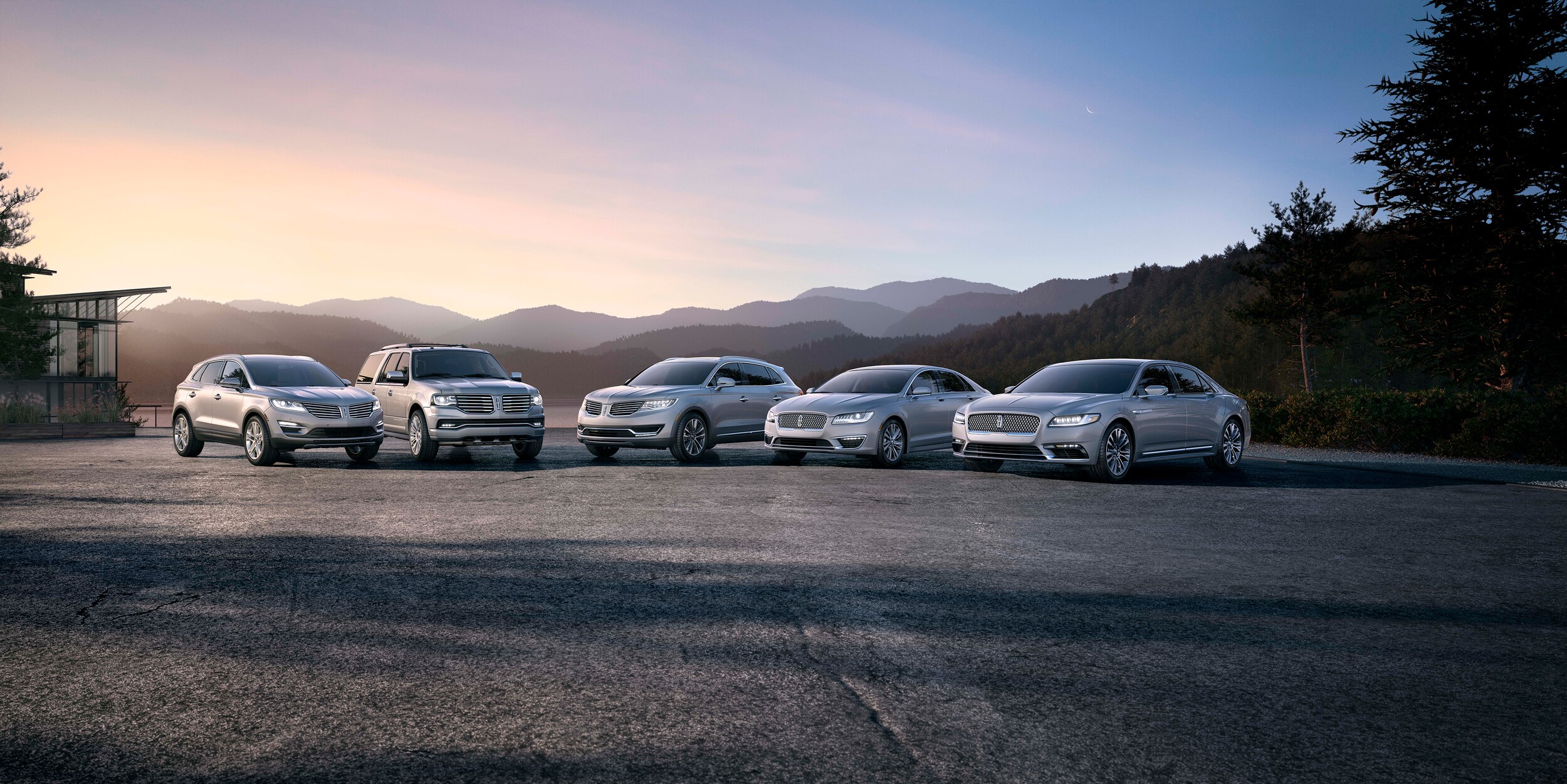 ?
Drivers near Philadelphia, Wilmington or Chester, PA in need of a sleek, luxurious upgrade for their vehicle, we invite you to come visit Springfield Lincoln and check out our comprehensive inventory of new Lincoln sedans, new Lincoln SUVs & Crossovers, and new Lincoln Black Label cars.
New 2019 Lincoln Sedans
For a vehicle that is as agile as it is breathtakingly designed, consider a Lincoln sedan like the Lincoln MKZ or the Lincoln Continental. Both can comfortably sit 5 passengers and are equipped with some of the best in new Lincoln tech like Lincoln Co-Pilot 360™ which includes pre-collision assist, head-up display, adaptive headlamps, a 360 degree camera, and SYNC 3 infotainment on the dash.
New 2019 Lincoln SUVs & Crossovers
If you need a vehicle with more space and capabilities, you might be interested in a Lincoln SUV or crossover like the Lincoln MKC, Lincoln Nautilus, Lincoln Aviator, or Lincoln Navigator.
The Lincoln MKC and Lincoln Nautilus can both fit up to five passengers and can get slightly more mileage than their larger SUV siblings. They also both feature different but equally jaw dropping compact aerodynamic exterior design and luxurious interiors.
The Lincoln Aviator and Lincoln Navigator both have seating for up to 7 passengers (third row) and can offer drivers significantly more cargo volume with the Lincoln Navigator topping out at over 103 cubic feet. Both are also equipped with strong engines that can deliver north of 450 horsepower and over 500 lb-ft of torque.
New 2019 Lincoln Black Label Collection
To get the most out of your new Lincoln vehicle, consider opting for a Lincoln Black Label vehicle like the Lincoln Black Label MKC, the Lincoln Black Label Nautilus, the Lincoln Black Label Continental, or the Lincoln Black Label Navigator.
When you choose Black Label, you get so much more than just a vehicle, you also get remote vehicle delivery, complimentary care including detailing and washes, premium maintenance coverage, and access to a culinary experience, travel experience, and more.
Availability at Springfield Lincoln
To learn more about any new Lincoln vehicle we carry or to ask about our inventory or pricing, please call our sales floor at (888) 714-3415 and we'd be happy to help.