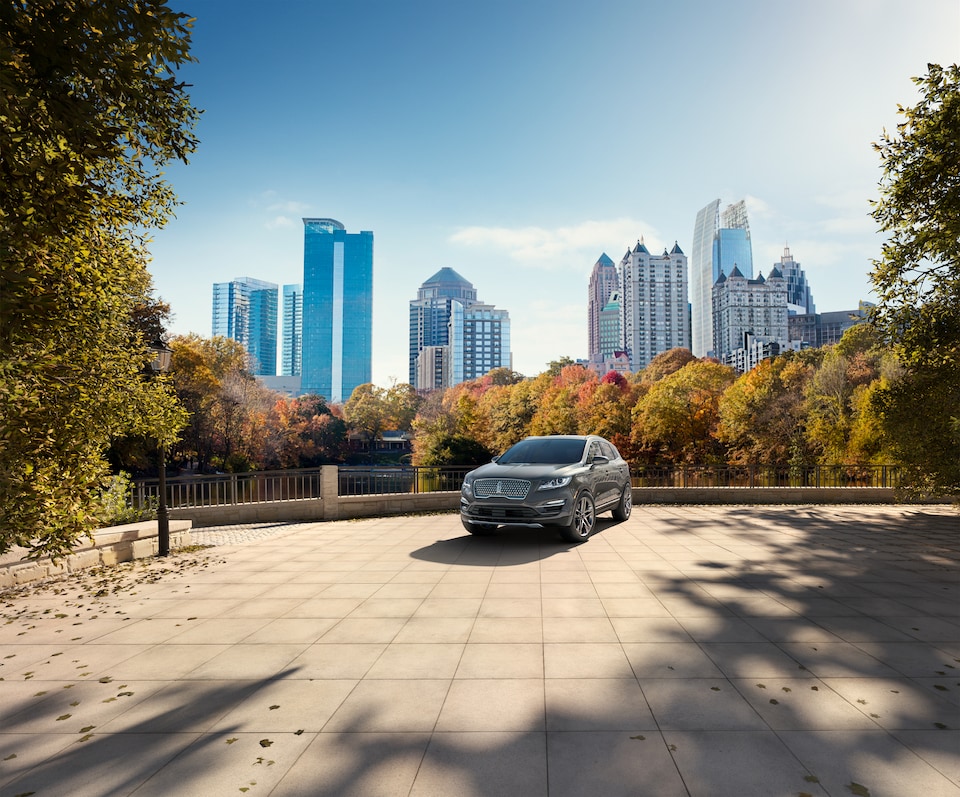 ?
A Lincoln to suit your lifestyle. The Lincoln MKC brings you more luxury to your everyday drive and longest journeys. You'll feel seamlessly connected to the world. Fully equipped with your favorite apps like Waze and Lincoln+Alexa as well as 4G LTE Wi-Fi hotspot you'll love the experience of driving your new Lincoln MKC. It's about the attention to detail, and the Lincoln MKC brings you a beautiful exterior and interior. From the stitching to the ambient lighting to set the mood you'll appreciate each added addition to the Lincoln MKC.
It's About You
Your Lincoln MKC knows when you've returned with Approach Detection. As you come up to your vehicle, it senses your key fob in your hand, purse or pocket from up to eight feet away. Your Lincoln MKC's response? The Exterior lighting brightens, and the doorhandle pockets begin to glow with soft lighting. The Lincoln logo welcome mat illuminates for both the driver and the passenger. Even when you are inside the car, ambient cabin lighting gives you a warm glow for your drive.
The thoughtfully sculpted exterior makes an entrance. The Lincoln MKC combines traits of a sports crossover with a Luxury Sedan. The signature grille sits between HID headlamps with LED accents. Heighten your Lincoln experience with customizable interior themes. High-end materials represent the ultimate luxury experience with comfort and grace.
Performance
You'll feel the luxury while loving the power the Lincoln MKC can offer. The luxury crossover comes with a twin-scroll turbocharged 2.3L engine, available in AWD that gives you 285 horsepower and 305 pound-foot of torque. The six-speed SelectShift automatic transmission offers the fun of a stick shift with the convenience of an automatic. The 2019 Lincoln MKC has a wheel-mounted paddle shifter that lets you shift gears quickly without taking your hands off the wheel.
You'll love the way the Lincoln MKC drives. With Adaptive cruise control, your vehicle will sense traffic slowing ahead and automatically slow your car to maintain the preset distance you've set and resume speed once traffic has cleared.
Here at Springfield Lincoln we appreciate the luxury experience and want to share it with you. The Lincoln MKC brings you a driving experience that looks and feel exceptional. Located near Philadelphia, this crossover is ready for you to take home.